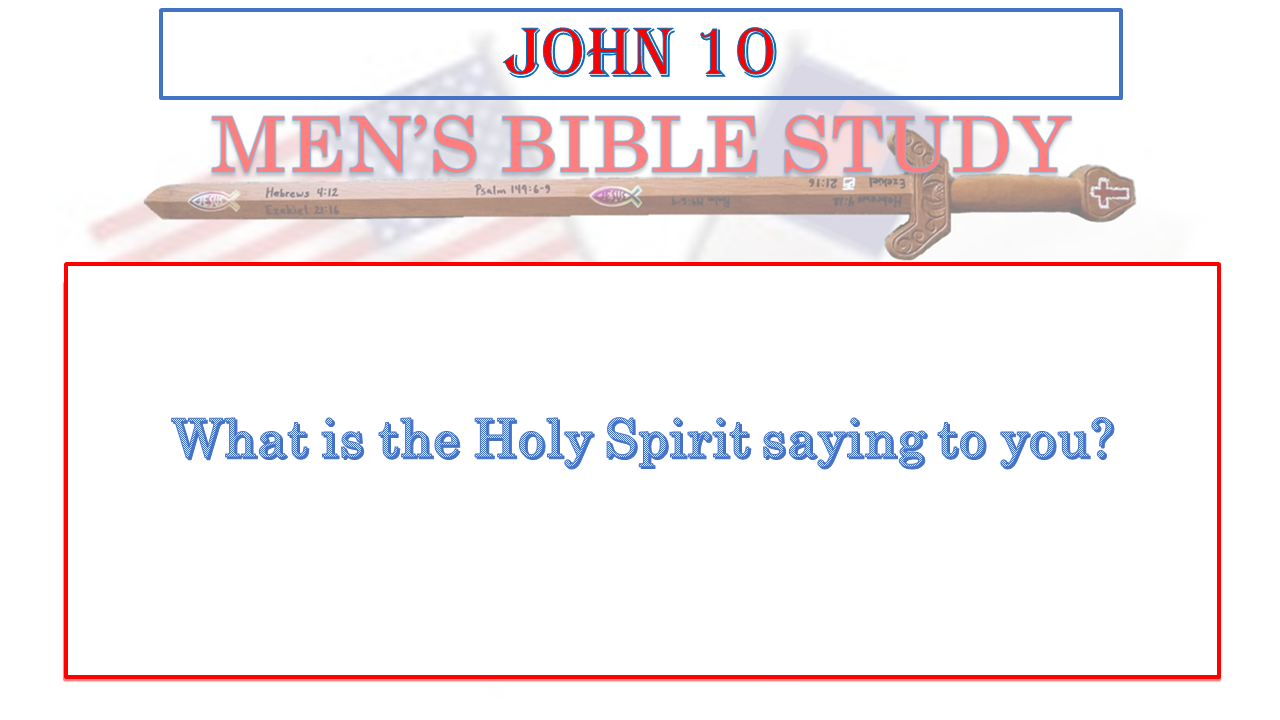 Hello everyone!
We studied the book of John, chapter 10.
What key verses stand out to you as God's truths or commands that you may need to ask Him for, or thank Him for?
What do you sense the Holy Spirit is saying to you?
Please share your thoughts.
Be blessed, in Jesus' name!
Victor