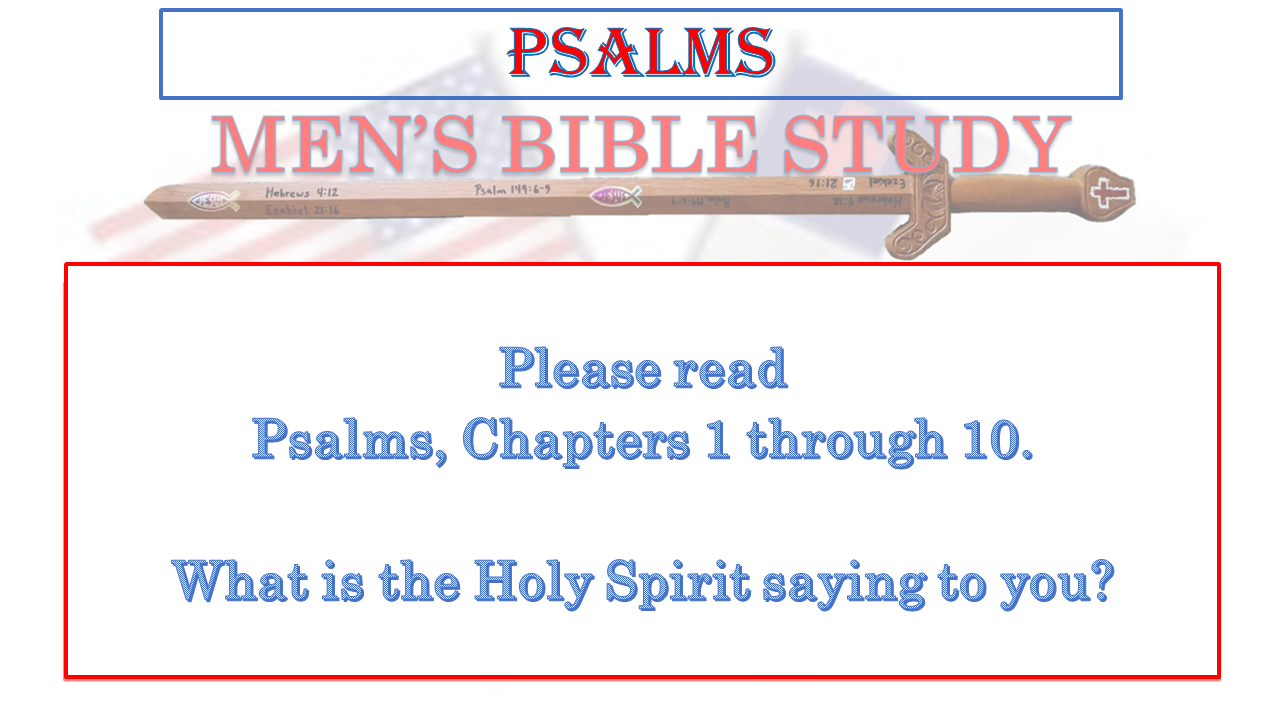 We studied the Book of Psalms, chapters 1 through 10.
When you read these first ten chapters of Psalms, which verses stand out to you? Highlight or underline them.
Are those stand-out verses truths or commands?
Do those verses contain nuggets of wisdom for which you need to ask or thank God?
Can you relate those verses to a particular situation in your life?